African Sound Specialist Jay Rutledge meldet sich mit Neuigkeiten / outhere.de
::: >>NuNairobi – Kenya's music hub
https://outhererecords.bandcamp.com/album/nunairobi-kenyas-music-hub
#NuNairobi – Kenya's Music Hub is more than a music compilation. It's a map and a website that introduces some of the most important bands and urban artists with additional links to central culture spots in town. Click yourself through the map and get access to the city and its culture. Go www.nunairobi.com
#NuNairobi is the catchphrase for a philosophy among young creatives, entrepreneurs and musicians. Its a feeling, a shared vision, that despite all challenges you can make a change. If you work hard and help each other, you can build a new image of a city once nicknamed "Nairobbery", due to its high crime rate.
Nairobi is full of creative energy, with its rising middle-class, a promising tech-scene and all its diversity. There is a revival of live bands going on, artists rediscovering their roots, remixing and sampling popular music from the era of independence and an eclectic electronic music scene that mixes and mingles with all kind of genres. Artists use the power of social media to rebrand Nairobi with their own vision of art, fashion and music, all under the hashtag: #NuNairobi.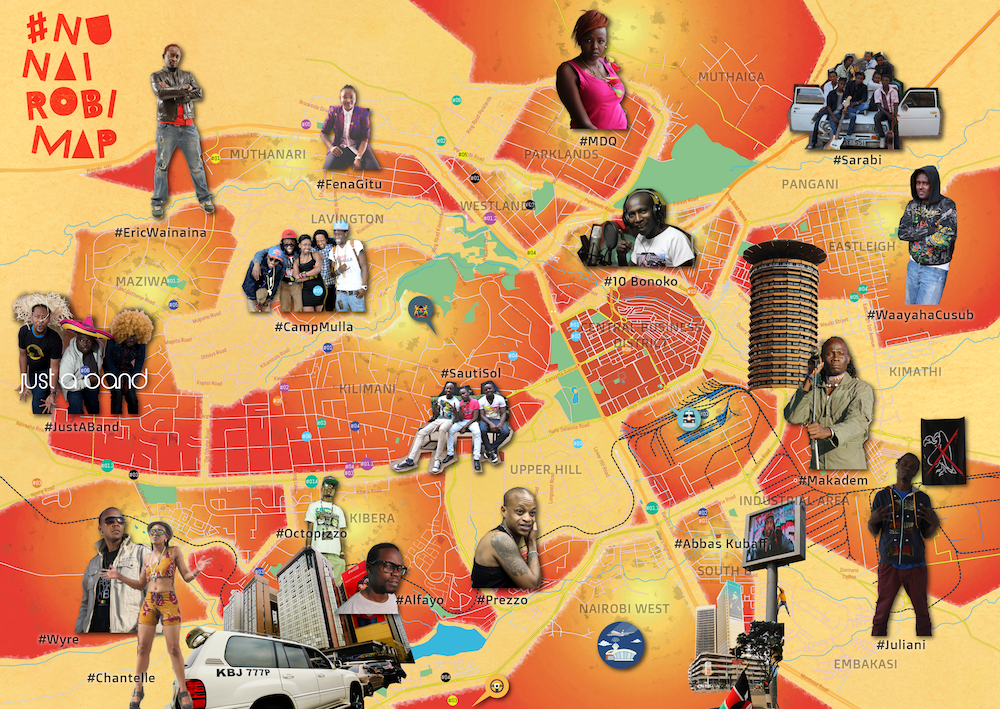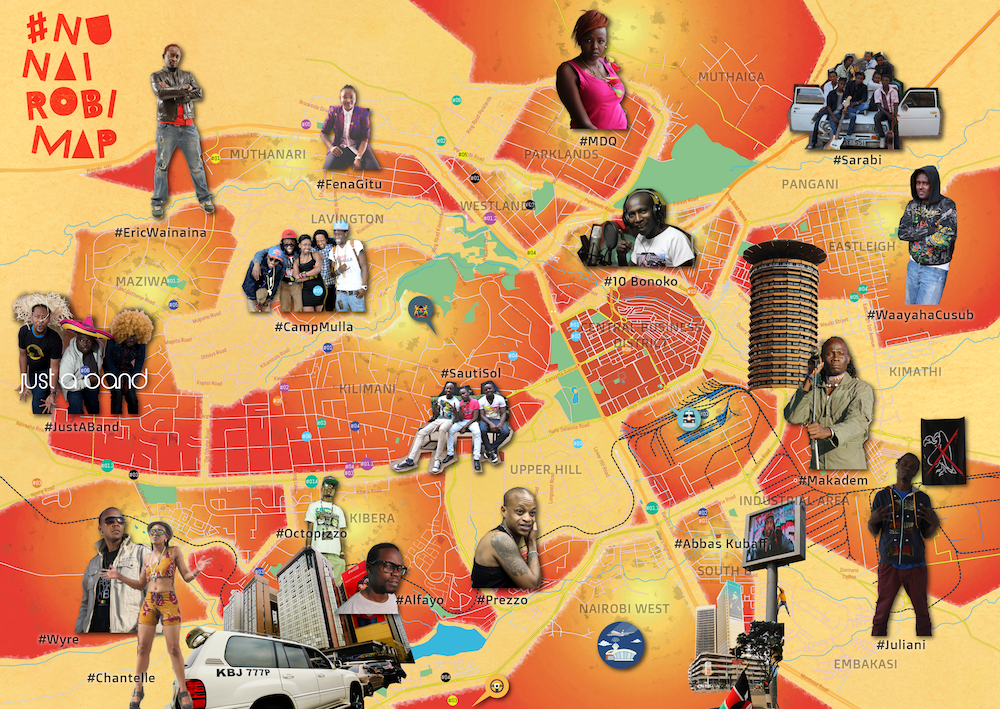 #NuNairobi – Kenya's Music hub is accompanied by both, a physical and digital music-map, that provides liner notes to 16 artists, their songs and additional links to art-spaces, concert venues, as well as tech- & culture spots. It is compiled by one of Outhere Recordsmasterminds Georg Milz and finally follows up the celebrated music collaboration project between Berlin and Nairobi: BLNRB (OH018). This time it is Nairobi itself speaking.
The city has seen the rise of the electronic music collective Just a Band, that managed to get worldwide recognition, with their DIY-approach, a concept of a new Swahili sound and with localised visual. The "bauss lady" MDQ (Muthoni the Drummer Queen) runs major music events in Nairobi and made electro-pop popular.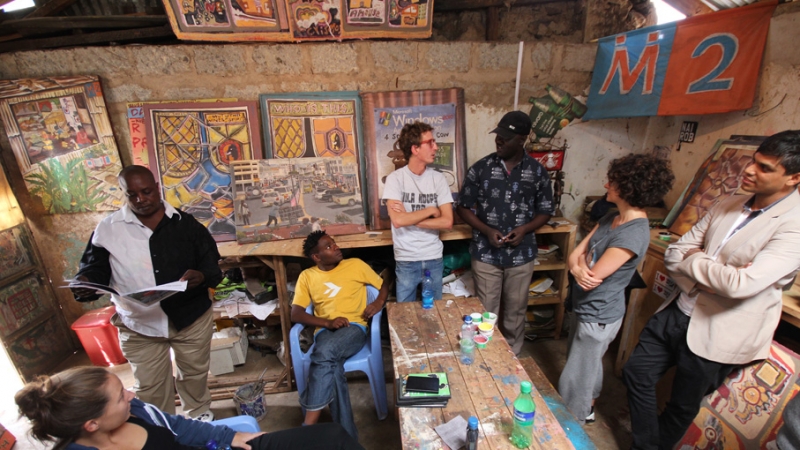 There is the phenomenal success of Kenyans indie rockers Sauti Sol, who are A-List pop-stars in Africa today, and even got Barack Obama dancing to their hits. They proved that it is possible to create a sustainable career with live music. Then there is Octopizzo, a rapper who grew up on the streets of the poor neighbourhood Kibera. Today he is a social activist / influencer with more than a million followers on instagram and over a hundred pairs of sneakers in his closet. Most of his fans still live in poor conditions. There is Nairobi's infamous Bonoko, a street-child that masters Sheng (Nairobi's street slang), like no one else. He was discovered through a dramatic interview that was turned into a viral hit song against police brutality.
Then there is Waayaha Cusub "Somalia's Wu Tang Clan" who represent the multicultural side of Nairobi. And of course #NuNairobi's shooting stars from Camp Mulla, a teenage group that broke the ice for Kenya's urban music scene in Africa with club hits and crisp music-videos. Today their members Karun, Taio Tripper and Shappaman are a driving force of the #NuNairobi scene. And last but not least you have the more established names such as singer-songwriter Eric Wainaina, dancehall champ Wyre, urban Benga gem Makadem and hiphop pioneers such as Prezzo, Nazizi and Abbas Kubaff.
Now we hand the mic over to the music scene of #NuNairobi: www.nunairobi.com <<