is the new Album by Leroy, one of the most fascinating musicians/producers these days: Cassette + Digital Album / slow-dubbed ferro tape, plastic-free softpack,
50 hand-numbered copies only

/ bzw: Includes unlimited streaming of Sngs via the free Bandcamp app, plus high-quality download in MP3, FLAC and more. ships out within

5 days /

 

€7

EUR

or more
Buy his Solo-Longplayers & EPs and the stuff with his Band DAS Hobos on Schamoni Records (links below). Seine Kompositionen und Einspielungen mit DAS Hobos für mein Hörspiel

Bankraub und Gerechtigkeit

werden am 11.11. auf Bayern2Radio gesendet (danach auf allen ARD-Sendern und in der Mediathek).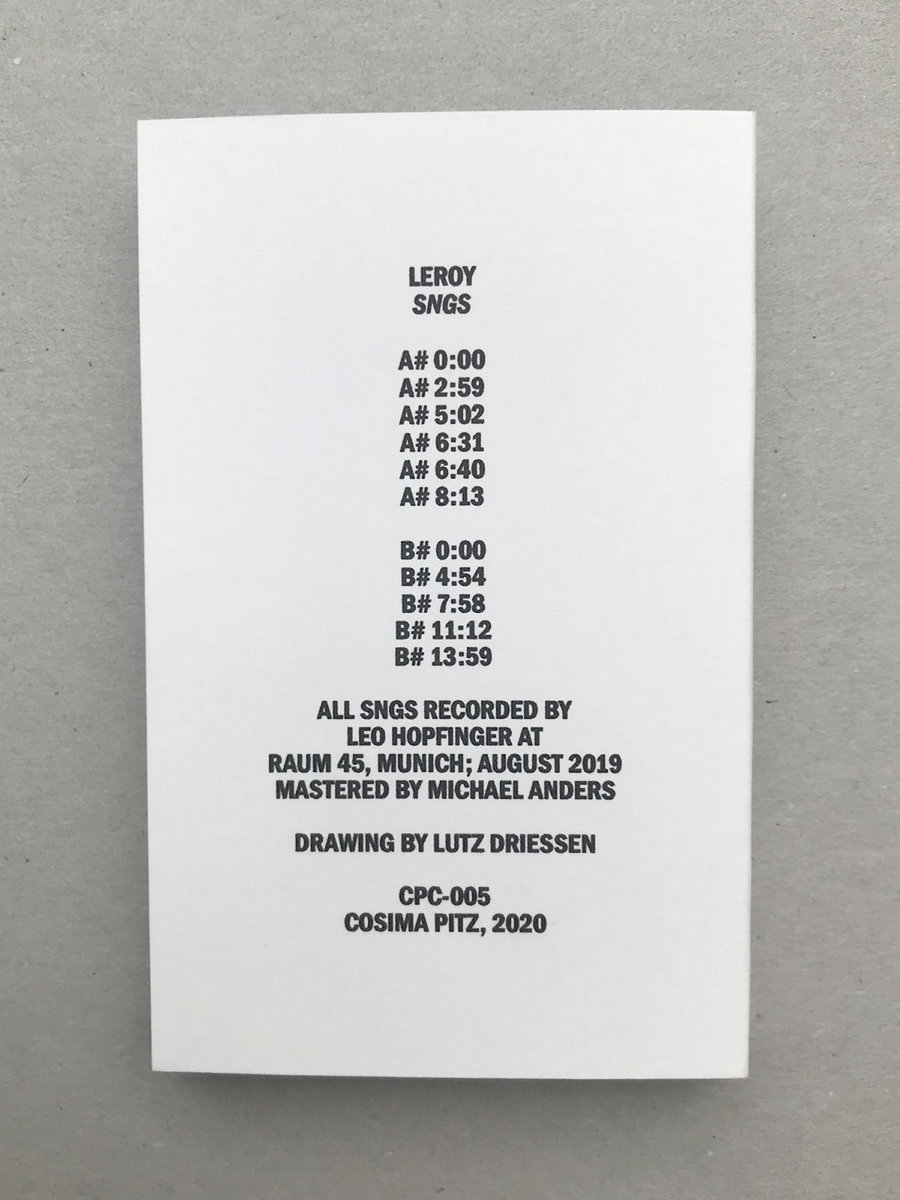 https://leroyleroy.bandcamp.com/album/sngs-2
https://www.schamoni.de/musik/schamoni-musik/
Ab Nov 6 neuer Track auf Bandcamp: